Boston Investor Communications Group, LLC
T
o
m
R
e
g
a
n
,
P
a
r
t
n
e
r
&
S
e
n
i
o
r
C
o
p
y
w
r
i
t
e
r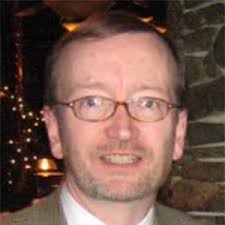 Partner & Senior Copywriter
My financial writing career began as a fledging reporter in Manhattan, first with Investment Dealers' Digest and then one of Institutional Investor's Wall Street newsletters. After a brief fling with law school in Boston, I decided to remain in our great city, and worked a series of shareholder relations jobs for a transfer agent in the financial district. I then joined Colonial Funds, where I learned the mutual funds business on the phones with shareholders before moving into public relations and marketing communications positions there. Prior to co-founding BICG, I managed content for Scudder's direct investor Web site and shareholder newsletter, while also writing fund report letters and managing the firm's year-end tax publications.
In my work, I really get a charge out of producing the most comprehensible, smooth and useful copy that I can for my clients. I enjoy my relationships with all my clients and with the portfolio managers and product managers that I work with on a regular basis. I feel that these mutual understandings and close relationships lead to an extremely consistent and high-quality product for our clients, which is what it's all about for me.
In my spare time, I share a home in Brighton, Mass. with my spouse John Brown, and pursue a cultural life as a singer in the Tanglewood Festival Chorus and Coro Allegro; as an amateur pianist; and as a cook (I went to culinary school in the 1990s). I also do "crazy" exercise classes at the local Y and ride my touring bike.